Vickathon - Visual Virtual Hackathons

By: Galit Zamler

What is Virtual Hackathon?

Virtual Hackathons are just like the Hackathons in real life, except that they are done online remotely while participants are away from each other.

As in usual Hackathons, participants are organized into teams and develop their creative idea for a venture.

Virtual Hackathons can be colorful and beautiful, and not as boring as they have been so far.

To feel the atmosphere and the thrill of real Hackathon events in the virtual ones, we developed the Vickathon.

What is Vickathon?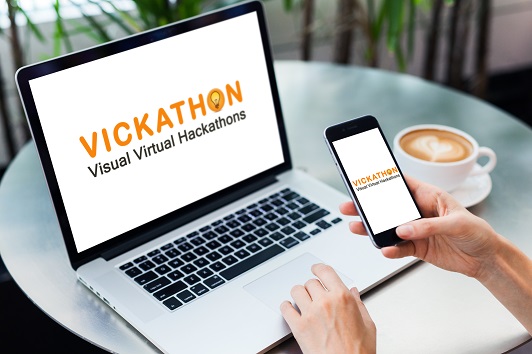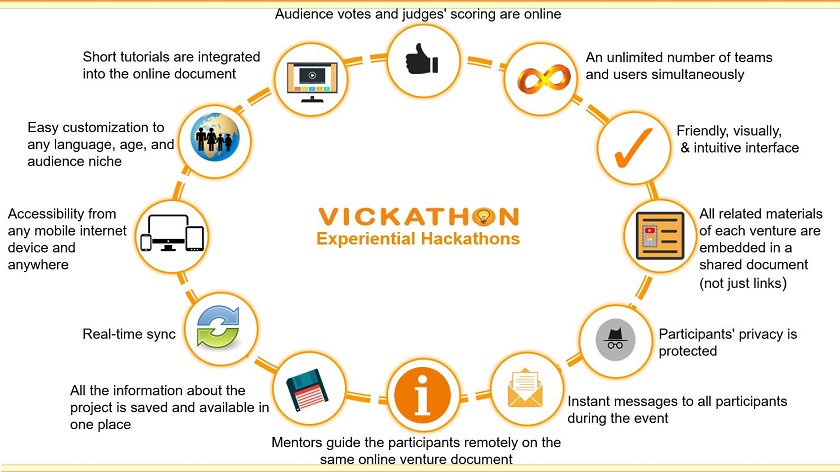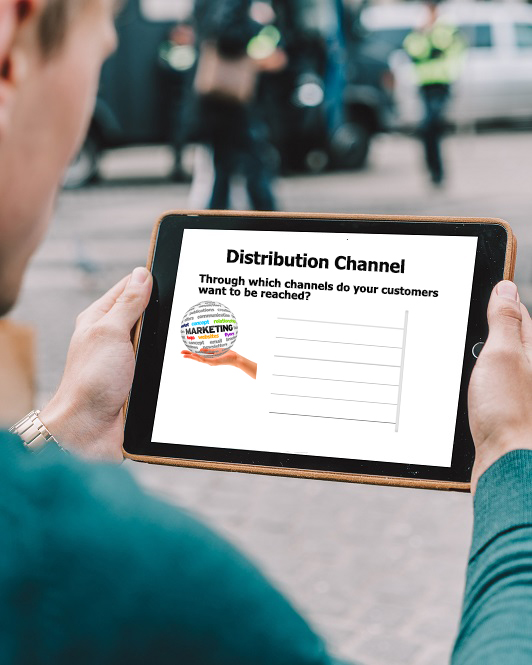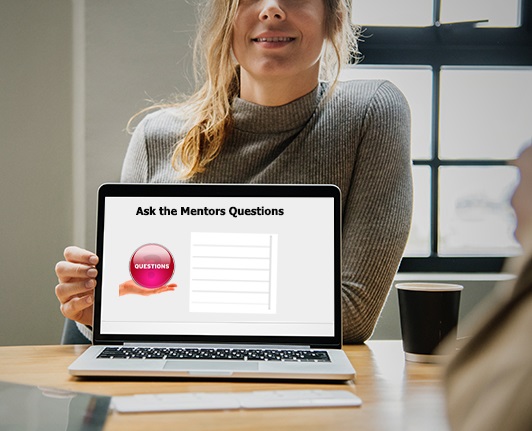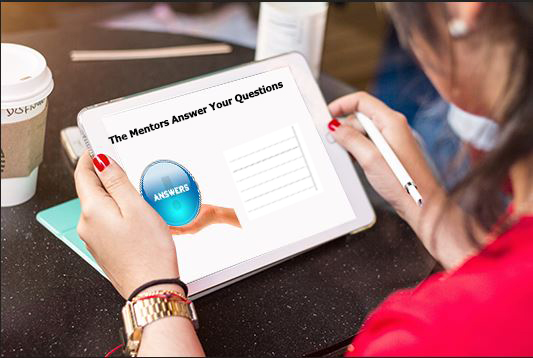 Vickathon - Visual, virtual, and Experiential Online Hackathons


The first internet application for Hackathons that provides a similar experience to real Hackathons.

Why You Should Host a Virtual Hackathon With Vickathon?

1) You can lead a virtual Hackathon for an unlimited number of teams and users simultaneously.

2) The interface is friendly, visual, and intuitive - Participants work in teams on a specifically designed shared and friendly document available online that guides them in developing an idea for a project.

3) The online form includes short ready-made tutorials by professionals. You also have the option to integrate your own tutorial videos.

4) The teams can embed all related files of their venture into the venture's document and present them all (not just links). This includes files as presentations, images, and video clips of their pitches.

5) All team members can work on their venture in parallel with any device. The idea is developed everywhere and at any time, which is very convenient for the participants.

6) Real-time updating of the online shared form. When one member updates the document, all his group members see it on the fly and can update it either.

7) Vickathon is the only online application for Hackathons that allows adjusting the design, content, and tutorials to any audience niche and to any age.

8) Easy customization and migration to any language.

9) As the Hackathon owner, you can allow participants to be exposed and see the projects of all groups. As well as open the ventures for online voting so that participants can vote for their favorite project ideas. Once the judges decide on the winners, you have the option of displaying them on Vickathon, so all participants will see who the winners are.


What About the Mentors?

As with any Hackathon event, in a virtual Hackathon, there are mentors.

When using Vickathon, the mentors of the virtual Hackathon are guiding the participants remotely, by using the same online venture document.

The document has a dedicated section where mentors can give entrepreneurs feedback and advice to help them move forward in developing the idea.

There is also a section on the web document where the team members can ask questions and get answers from expert mentors remotely.


Why Organize Vickathon?

Hackathons are considered events that encourage innovation, creative thinking, teamwork, and more. Usually, Hackathons are held in a specific venue where all participants come and gather together.

Vickathon allows us to collaborate as teams and participate in innovation events even when participants live in remote areas or are unable to participate physically due to a pandemic, physical disability, living in the periphery or another country, or because they want to have the experience of a Hackathon without all the added expense of gathering everyone in one place.

This way, everyone can be part of the entrepreneurial ecosystem.

With Vickathon, we all can express our creativity, enjoy brainstorming and collaboration almost the same as in real entrepreneurship contests.

Who Should Use Vickathon?

Vickathon is great for schools, colleges, universities, entrepreneurial and innovation centers, and other organizations that are looking to hold virtual competitions and Hackathons from remote for students, teachers, directors, entrepreneurs, and employees for a variety of reasons.

How Can You Lead a Virtual Hackathon?

You can also host an online entrepreneurial event over Vickathon. An innovative event to encourage proactivity, collaboration, and creativity.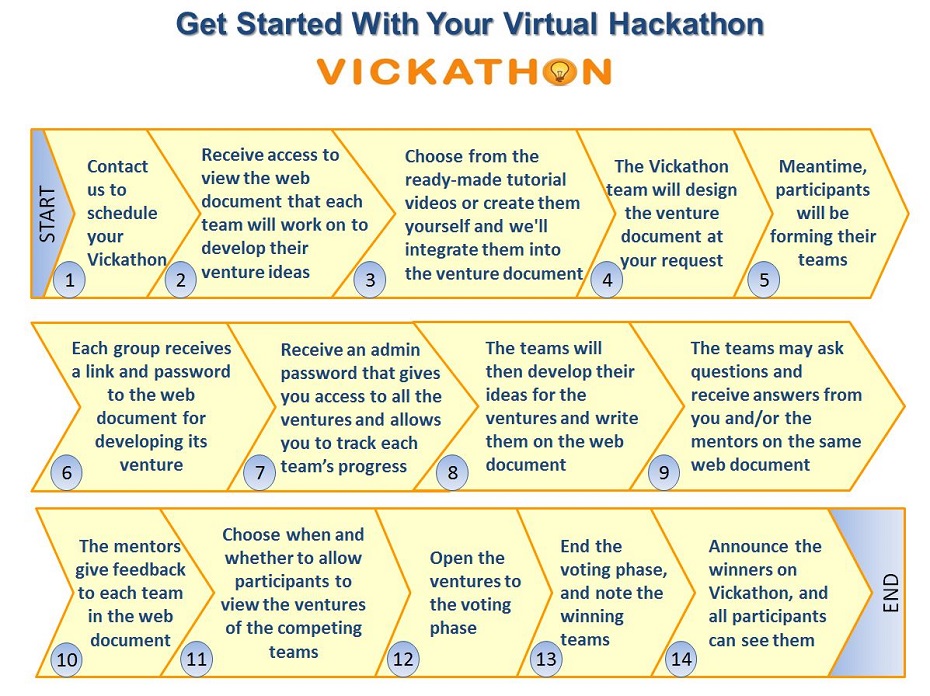 1) Contact Galit Zamler to hold your Vickathon by email or schedule a Zoom meeting.

2) You recieve access to view the web document that each team will work on to develop their venture ideas.

3) You choose from the ready-made professional tutorial videos or create them yourself, and we'll integrate them into the venture document.

4) The Vickathon team will design the venture document at your request. You can define the sections and the design of the document as you wish.

5) Meantime, participants will be forming their teams.

6) Each group receives a link and password to the web document for developing its venture.

7) You receive an admin password that gives you access to all the ventures and allows you to track each team?s progress.

8) The teams will then develop their ideas for the ventures and write them on the web document.

9) The teams may ask questions and receive answers from you and/or the mentors on the same web document.

10) The mentors give feedback to each team in the web document.

11) You choose when and whether to allow participants to view the ventures of the competing teams.

12) You the ventures to the voting phase.

13) You ethe voting phase, and note the winning teams.

14) You the winners on Vickathon, and all participants can see them.

Well done! You managed to organize a virtual Hackathon very easily :)

How The Idea for the Vickathon Came-up?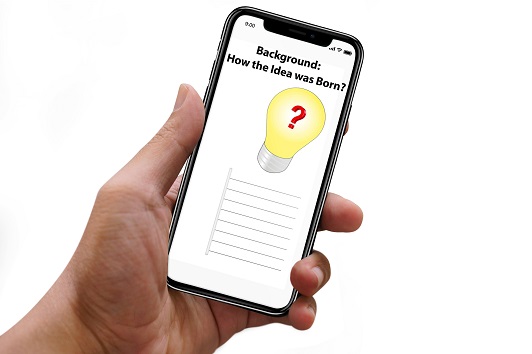 Mrs. Galit Zamler is the founder of the Entrepreneurship for Kids (EFK) Program, which has been active since 2009 in dozens of schools in Israel and in the USA, China, Hong Kong, India, and Vietnam as well.
Due to the Coronavirus, governments around the world have closed schools and universities.

Galit recognized that in the new situation:

1) Students stay at home bored.

2) Children and youth want to express their solutions for issues that this situation has created but cannot find an outlet to do so.

3) Highly experienced people are willing to help others as mentors.

Galit checked with school directors, parents, teachers, and students what they thought of such an online event, and they were all enthusiastic.

Galit also realized that many other companies and employees are in the same situation.

This is how the Vickathon was born:

An online application for visual virtual Hackathons tailored to any niche.

Virtual Hackathon at the Technion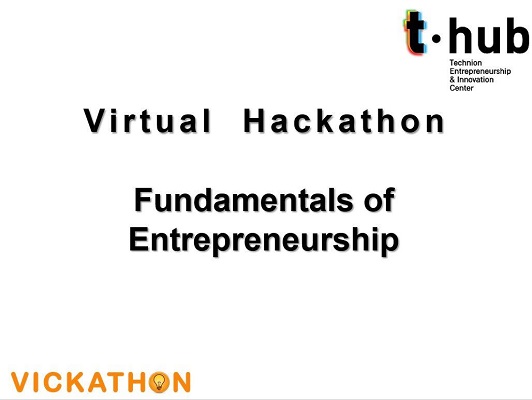 The t-hub students at the Technion institution, participate in the Entrepreneurship Fundamentals Course.

Dr. Dina Raphael, the course facilitator, led an online Hackathon for students.

Ten groups of students came up with ideas for social ventures with business feasibility.
The First National Virtual Hackathon for Students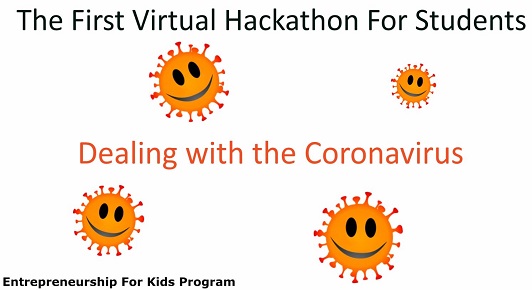 Galit Zamler invited schools from all over the country to join the first virtual Hackathon for students in Israel under the subject of "Dealing with the Coronavirus."

This online event was a great opportunity to allow students to be meaningful and relevant. They could develop creative and entrepreneurial thinking in groups (each in their own home), bring up and develop ideas for social projects, technological and non-technological.


The Issues on Which the Ventures Were Defined

- Solutions in the health sector for dealing with the virus

- Solutions for the spare time that was created due to the government's instructions

- Solutions for dealing with loneliness

- Solutions for enriching knowledge and solutions for studying

- Solutions for quarantined people's needs

- Solutions for financial difficulties created by the situation


How is the Virtual Hackathon Conducted?

- The Hackathon was tailored for kids and their teachers in terms of visual design, sections to fill out, and videos.

- Students worked through a structured, joint internet file to develop a project in their homes at any time that's comfortable for them, from any device and without physically meeting each other.

- As part of the Hackathon, the students watched short tutorial clips that helped them develop the venture idea.

- Each group receiveed professional feedback via the online file relevant to their idea and suited to the young entrepreneurs' age.

- Each group made up to a two minute video to present the project or just wrote down the pitch.

- Each venture was reviewed and scored by three judges.



Forty teams of students from six different schools enrolled in the Hackathon. Twenty-five of them developed ideas for ventures, and twenty teams reached the final competition and submitted pitch.

Via an exciting online meeting with all participants, Galit announced the three winners.


The Ideas were Judged According to the Following Criteria:

- Identifying a problem/need and coming up with a solution that has the potential for a broad impact.

- Original, creative, and doable ideas.

- Writing a detailed file for developing the idea.

- Pitching the idea.


The Prize to the Winners:

- Professional consultation to develop the project.

- Exposure to decision-makers.

- Advertising and exposure on social networks and on the EFK program websites in Hebrew and English.



The Winners of the Vickathon "Dealing with the Coronavirus"




The final video that featured the winning teams' pitches was produced by Matan Lion Melech.

First place: Yael Chen-Tov, a sixth-grader from Katznelson School in Kfar Sirkin. Yael's venture is called "Shmaryahu" (Keeper) - a bracelet that reminds us to wash hands and keep away from others, thus protecting us from Corona.

Second place: A team of young entrepreneurs - fifth-graders David, Nikol, Tahel and sixth-graders Orin, Shaked, and Nadav from the A.D Gordon School in Holon. Their venture is called "Activation" - a site with a variety of fun and interesting activities to spend time at home during the Corona pandemic.

Third place: The venture of Ella and Ziv, third-graders from the "Sadot" School in Pardes Hanna-Karkur. Their venture is a "Corona Kit" - a kit with hygiene products and fun games that will help us be safe and also have fun.



Our Partners in the Hackathon Success:

The online event was done with the cooperation of professionals who contribute from their expertise; entrepreneurs from a variety of fields who help students promote their ideas and serve as expert mentors.



Rivka Alkobi - Educational Entrepreneur and Founder of B-Friend, Researcher in Special Education, Psychotherapist, and an Educational Advisor. Rivka develops digital therapies and products designed to help parents, teachers, and educators communicate safely. Her last startup named B-Friend, helps teach children social skills. The Ministry of Education has approved this venture.
Attorney Gad Benett from Ben-Ami & Associates, patent attorneys, has prepared a short and relevant explanatory clip in a language that is understandable to students, answering the question "should I disclose or not disclose my idea?"
Tal Berman - Specialist in early stages ventures, taught this as part of his role at the College of Management. A serial entrepreneur, owner of a company that creates international opportunities for entrepreneurs with representative offices in Spain and Germany, and also leads the Startup Grind community in Rishon Lezion.
Or Gavish - Founder and owner of the MedSchool venture, for the development of medical and health activism in the society.
Dedi Cohen - Designer and educator. Live the world of Hackathons, founder of the Damm Good Slides studio for accessing tools and practices in presentations, creative thinking, design, and product concept. Designer in the state service, product manager at the karaoke-talkie venture, lecturer and mentor in the Israeli youth entrepreneurship community.

Matan Lion Melech - A film producer and filmmaker. Matan made a video about the importance of defining and characterizing the target audience.
Or Manor - The founder of the Social Innovation Club, Director of Strategic partnerships, Informatics. She helped to prepare a presentation on how to pitch your project in an interesting way.
Tami Kleiman-Bar - Educational entrepreneur, computing, and linguistic coordinator at the six-year high school Carmel Zevulun in Kibbutz Yagur. A graduate student in computational learning and a group manager of the "Middle School and High School Teacher Circle" and "Other Language" Facebook groups.

Dov Rochman - Has managed business activities in a variety of high technology fields, startups, and retail. This includes setting up a startup company in the energy domain, management, and establishment of a wide retail activity (IKEA Israel) and management of an Israeli corporation (Koor Industries) in the US. These days, he is a member of the technological innovation group in the Ministry of Education, mentor, and high school math teacher.

Ronni Shtekler - Educator, a teacher and English coordinator in junior high school, entrepreneur, developed a remedial teaching kit in English "Learn English and Remember".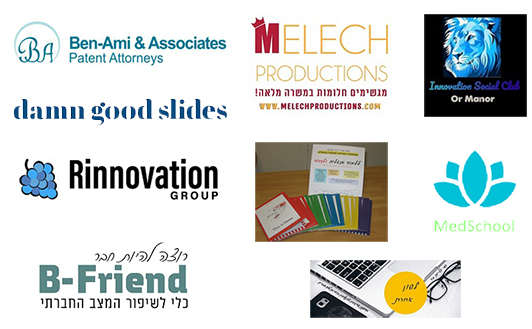 How Was The Hackathon?

The Hackathon turned out to be a success, even before it was launched. Here are some comments from teachers, mentors, parents, and students:

Teachers wrote:

"Excellent initiative."

"Thank you for the initiative and the opportunity to participate. Both teams enjoyed the process very much."

"The Vickathon you developed is lovely and clear. How did you do it?"

"Thank you for leading this meaningful activity during this unusual time. As someone that accompanied projects from the other side, I must say that it had an added value in a time like ours, where kids are out of a routine.

This activity brought them liveliness, a routing of achievement, and a social connection, that are, in my opinion, just as meaningful. They organized it like a project in all senses with daily meetings through Zoom with all the group members, that they couldn't miss or be late to. And of course, after these activities, they had a lot of personal assignments that each of them received.

Thank you so much for promoting this activity. I wish there would be more like this in the future that will get some real content into our children's life."


Children that took part in the Hackathon wrote:

"We really enjoyed the work. Thank you."

"We really enjoyed drawing and inventing ideas to deal with the boredom."


The mentors and judges wrote:

"It was fun, the kids were lovely, and so were their ideas, and the execution was wonderful. a great pleasure."

The director of the Sadot School, which participated in the Hackathon said:

"I'm delighted at the decision to run this Hackathon. That's how learning should look like nowadays. It's a pleasure to hear from all the young entrepreneurs."
top