About Galit Zamler the Developer of Entrepreneurship for Kids™ Program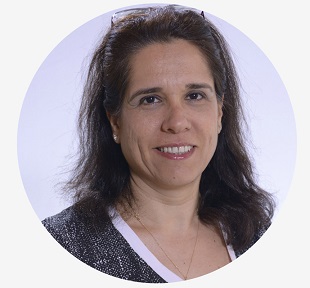 Galit Zamler stands behind the Israeli educational program.

Galit is a business and social entrepreneur, the co-founder of Galiel3.14 Ltd., and of Scam Block Plus Ltd, an advisor and lecturer on entrepreneurship education, leads Hackathons for students and entrepreneurship workshops for both students and educators. She graduated with an M.B.A in business administration and a B.A. in social sciences and business administration.

How did the idea of Entrepreneurship for Kids™ Program come up?

The idea of developing a program for students on entrepreneurship stemmed from identification of the need to teach students within the school the entrepreneurial skills, which are important and meaningful for success in life.

The acquisition of these life skills, strengthens and encourages success.

As an entrepreneur and a mom of 4 kids, Galit understands that entrepreneurship is one of the most important growth engines of the economy in each country, and of the personal development of each of our children.

The programme Entrepreneurship for Kids curates years of knowledge and experience in management and entrepreneurship and has been adapted for young students at the school.

Kids, who can see the entrepreneurial model at home, are more likely to develop an entrepreneurial mindset as adults, but most kids don't have this model at home to emulate and study from.

Galit believes that entrepreneurial competencies represent 21st-century skills. Learning these essential skills empowers and encourages success.

The program was first implemented in the elementary school of Galit's son, and it was a big success. Then another school heard about the program, they invited Galit to teach their students entrepreneurship studies, and again it was a big success. (Read the reviews)

At this point, Galit decided that the program was of definite benefit to the students. It was so effective that she rewrote the program in such a way that teachers are able to take the lesson plans and implement the entrepreneurship lessons by themselves, and with her guidance and assistance when is needed.

The program has been taught in Israel since 2009, and since then more and more schools understand the importance of acquiring entrepreneurial skills, and ask to implement the program.

Sometimes it's the parents that heard about the program and offer it to the principals and sometimes it's the principals who want to help their students to succeed in real life.

Galit always makes sure that the program's contents are relevant and actual, so the students and the teachers find the entrepreneurship studies interesting and fun to learn.



Galit Zamler in a lecture to the delegation of educators from developing countries on behalf of the Ministry of Foreign Affairs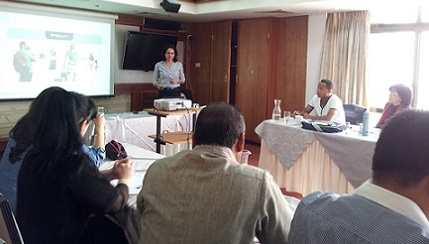 Galit Zamler in a Hackathon for teenagers at school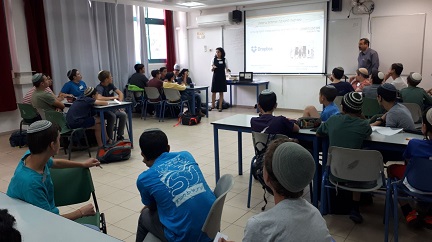 Galit Zamler as guest speaker on a panel of entrepreneurs at the College of Management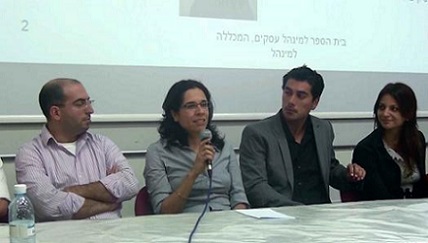 Galit Zamler speaking to a Birthright delegation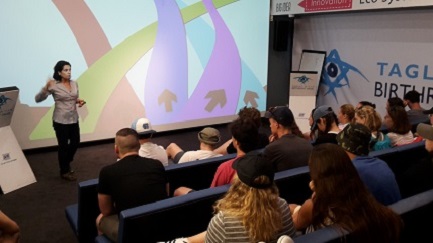 Galit Zamler lectures to teachers in the course "Initiating Teacher" at Wingate College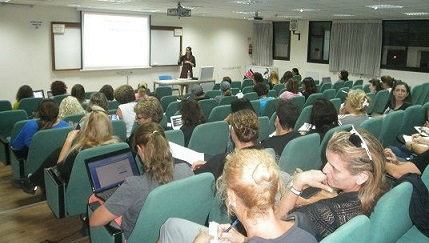 Galit Zamler at a lecture for graduate students at Ruppin College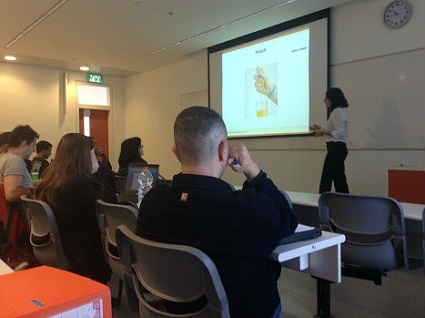 Galit Zamler trains teachers on entrepreneurship education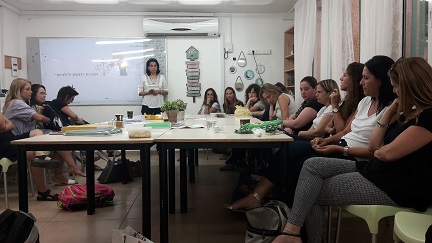 Galit is talking with kids about entrepreneurship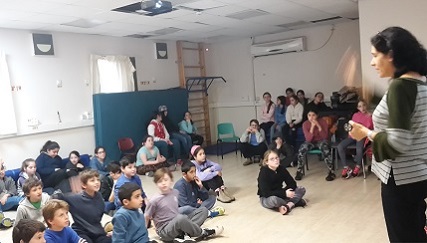 You can contact Galit here.
Entrepreneur skills & entrepreneurship education
top