Ideas for Projects in Schools - Part II

By Galit Zamler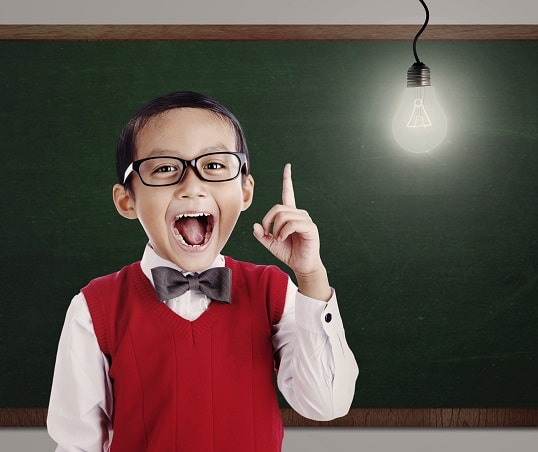 This page is a sequel of the "Ideas for projects" page of children who participate in the EFK program and of teachers who teach this program in school.

As part of the Entrepreneurship for Kids Program, many project ideas come to their mind, some of which are actualized while others are not. In light of the abundance of the ideas that arise during the program, we have included additional ideas for projects, inventions, and social initiatives in the school in this page, most of them are by the students and some are by the teachers.

The process of filtering ideas is complex, mainly because as like real entrepreneurs, the students usually like their ideas, and find it hard to decide on not promoting their own ideas.

But, with a structured and objective process, based on questions, locating information, and diving into details, the students succeed in prioritizing the ideas which arise in the classroom.

In a class that allows an open and creative atmosphere, many project ideas are formed, from which a few get selected and promoted.
Read on realization of the selected projects on the page: Kids initiate.

The staff of the "Yitzhak Navon" school in Shoham
The staff of the "Yitzhak Navon" school in Shoham participates in an institutional training course on education for entrepreneurship in the school, led by Galit Zamler.

The teachers participated in a practical workshop for creative thinking and coming up with project ideas.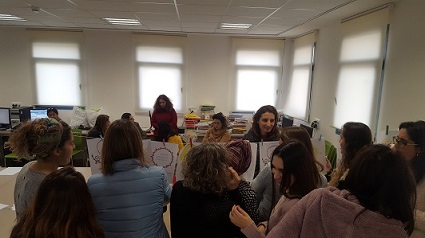 After the teachers were exposed to different techniques in creative thinking, they were divided into groups, each of which raised ideas for projects. Here are some of them:

- Performing small grocery shopping out of a drive-thru window, similar to McDrive.

- Alerting of a mobile phone if it is being used before crossing a crosswalk.

- Integration of the elderly as a helping hand in schools.

- Cleaning the classroom using robots.

- An app that allows parents to protect their kids on social media.

- A garbage can which contains multiple trash bags and is ready for use right after removing the previous, full trash bag - this idea was also proposed by students from Kiryat Arba who took part in the Hackathon: removable trash bags without the need to be replaced.

- Shopping carts which can be folded into the car trunk and pulled out like wheelchairs.

- Giving lectures online by the teachers and watching it through smart phones.

- A motorized shopping cart with a chair and screen to load into the shopping list.

- An autonomous barrier at the crosswalk, which identifies children who want to cross the road and stops the traffic in order for them to cross safely (instead of or in addition to the Zaha"v patrols).
top