home
>Entrepreneurship for Kids
Entrepreneurship for Kids Program for Schools

By Galit Zamler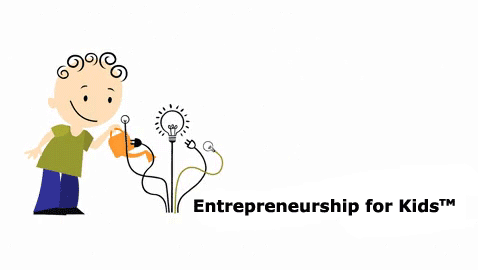 This Entrepreneurship for Kids (EFK) Program is an Israeli enrichment curriculum for schools geared towards entrepreneurial studies from an early age. The program is designed to teach children through hands-on experience that entrepreneurial skills are essential for success in life.

Galit Zamler developed the EFK program as an educational project; Its vision is to make education for entrepreneurship accessible. The program stems from the understanding that education for entrepreneurship is first and foremost, a matter of an entrepreneurial mindset and a way of life.

The program consists of two parts:

Part One - Deals with entrepreneurial skills and student empowerment. This part is a biennial ready-to-teach lesson plans for second through sixth-graders. The lesson plans show and demonstrate the competences of the entrepreneur to young children in an easy-going and fun fashion while identifying and fostering the personal strengths of each student.

Part Two - This part has two versions.

Version One - Entrepreneurship for Kids Program for fourth graders and above, and Version Two - Youth Entrepreneurship Program for middle and high school students.

Each version includes over 20 ready-to-teach modules. Each module covers a different aspect of the entrepreneurial arena. Participants students have the opportunity to experience the development of entrepreneurial projects in the school framework and under the guidance of their teachers who serve as mentors.

You can choose which part(s) of the program your students will take part in.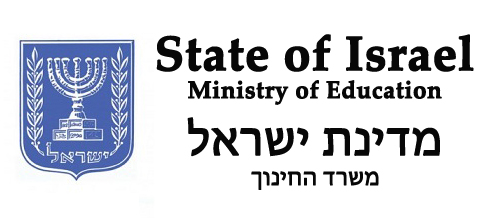 The EFK program is approved by the Israeli Ministry of Education and is included in the pool of licensed external programs.

Students in second through twelfth grade, as well as special education and gifted students in public, democratic, and private schools, learn the program through its various versions.

Click to read reviews and recommendations about the program from principals, teachers, parents, students, and others.

The program was launched in 2009 and so far, by 2020 it has been taught in dozens of schools across Israel and the world, including the USA, China, Hong Kong, India, Vietnam, Papua New Guinea, and South Africa.
The short video below describes the program in a nutshell:

Benefits of Entrepreneurial Education
According to Galit Zamler, entrepreneurship education means imparting knowledge and developing competencies and skills required for success in the 21st century. This should be done in a supporting and encouraging environment from an early age, while experimenting with an entrepreneurial process.

Entrepreneurship education has many benefits. Skills learned in this entrepreneurship curriculum for kids have been known to benefit students throughout their school careers and beyond.

Education for entrepreneurship fosters independent and positive thinking, helps students to identify opportunities, and encourages students to have faith in themselves and their abilities. Furthermore, learning about entrepreneurship shows students how important it is to define their goals, to take responsibility, to be creative, to persevere until they succeed, and much more!

The above is the purpose of the Israeli EFK program as a school enrichment course - to encourage entrepreneurship education from an early age.

The program succeeds in imparting vital entrepreneurial skills to children in an enjoyable and fruitful way.

Galit Zamler, who developed the program, believes that entrepreneurship education should be carried out by teachers who are already employed by schools.

When teachers undergo entrepreneurship training, they acquire skills that are important to have in today's rapidly changing world.

Teachers' development in entrepreneurship education helps them and the education system to be relevant to students and prepares them to participate and even be leaders as adults in the real world.

Additionally, entrepreneurship studies help teachers to identify the potential of each student, including those students who do not excel at school. When a teacher recognizes the capability of a student, he/she treats the student positively, cultivates his/her abilities, and believes in him/her. As Rabbi Shlomo Carlebach once said, "All a child needs is one adult who believes in him."

Moreover, when an entire school staff undergoes a training course in entrepreneurship education, the organizational culture of that school changes. The school develops an entrepreneurial culture that, with all of its advantages, enables students and the staff to dream up and accomplish goals.

Galit Zamler wrote the program modules in a well-ordered and clear form, ready for immediate implementation. And yet, Galit makes sure to provide frontal training to the teachers before they get the modules. This method has proven itself since the frontal training allows Galit to deliver the entrepreneurial spirit that's behind the words and the presentations to the teachers.

Entrepreneurial skills are relevant to each of our children and can be vital in helping them succeed in life. Children can acquire these skills at an early age. The sooner we expose children to entrepreneurship education, the better. We will be able to raise a generation of people who believe in themselves and who aspire to leave their mark on the world and make it a better place.

Galit took the variety of topics in the program from the entrepreneur's world. The children learn all the steps the entrepreneur goes through from concept to success. This way, the program instills in children the understanding that each is special in his/her style and can succeed.
Teaching Children About Entrepreneurship at School

EFK is the most popular enrichment program among Israeli schools that nurtures entrepreneurial mindset from an early age. Primary schools, middle schools, and high schools teach the program.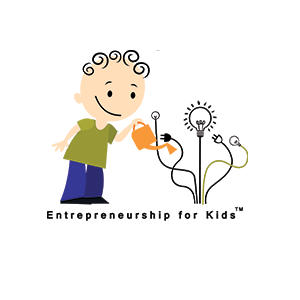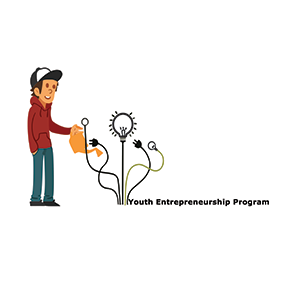 Below are logos that represent some of the schools that have so far taught the EFK program: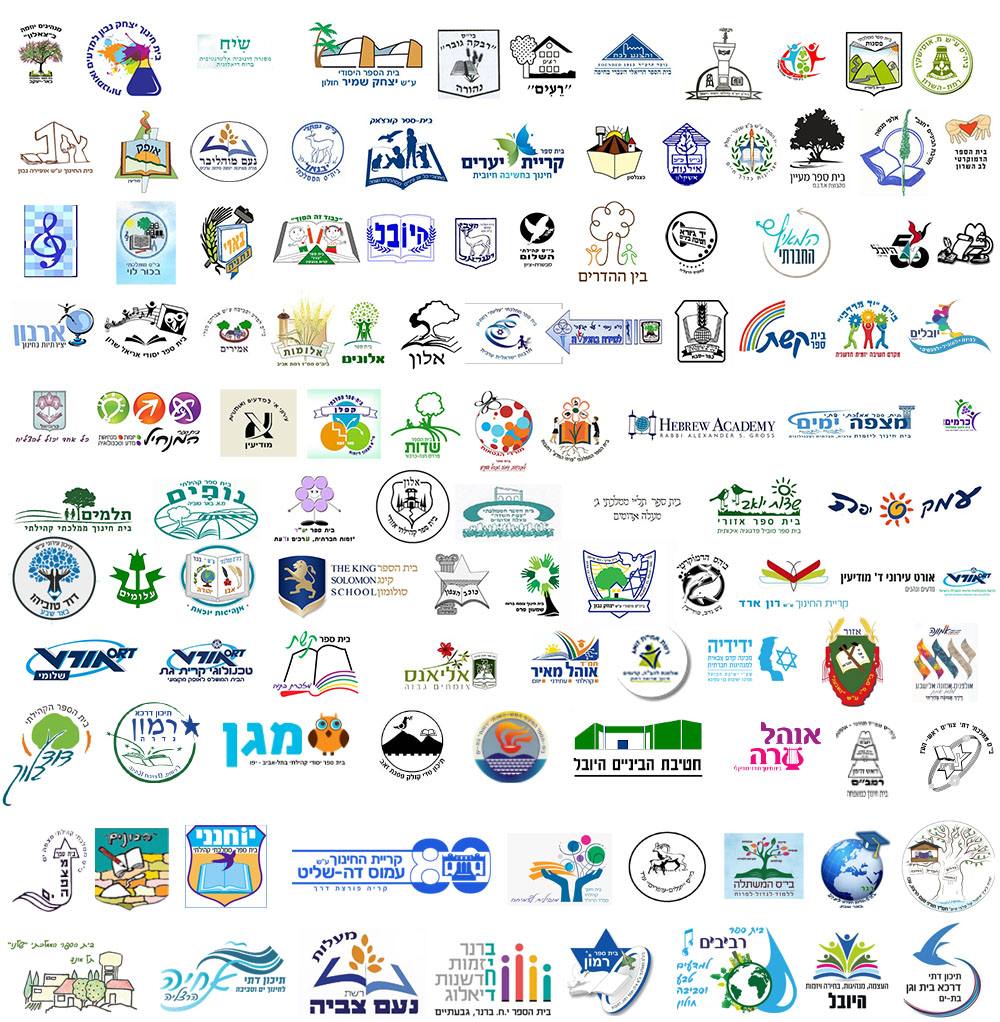 And here, countries around the world that have taught the EFK program: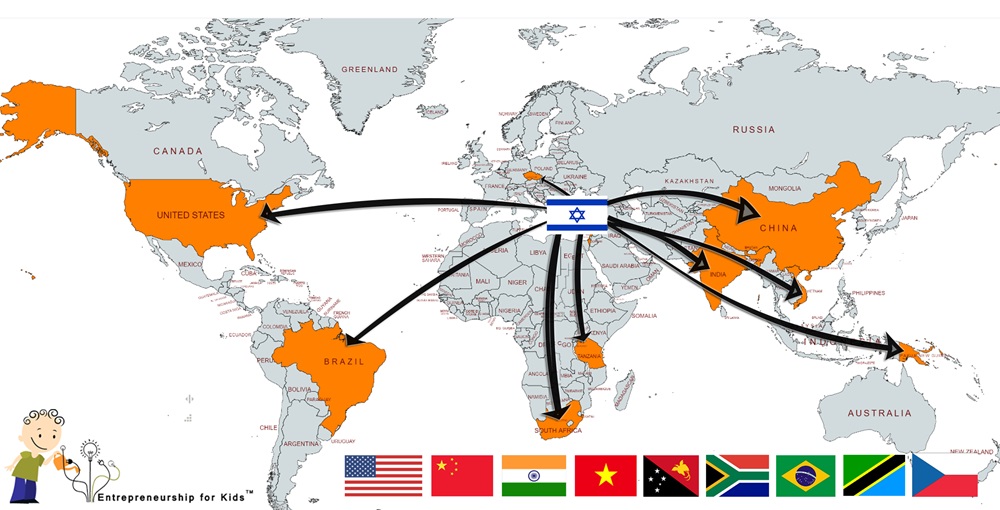 The program teaches entrepreneurial competencies in a fun way that enriches students.

This innovative program is unique and experiential. Kids will definitely remember it. It combines lectures, videos, real examples from mature entrepreneurs' lives and from the children's everyday surroundings. Educators use presentations, games, and other activities that create a drive within students to think critically and look for answers to problems in the world.
This presentation briefly describes the Entrepreneurship for Kids Program.

How Can You Implement the Program in Your School?

There are two options that you can combine/choose:

1. Empowerment lessons based on the entrepreneur's skills

This version is a two-year experiential program of twenty-six lesson plans ready for teaching students and tailored for elementary schools. Each lesson plan covers the ins-and-outs of one entrepreneurial skill.

Throughout this course, students learn to identify their strengths and the capabilities of their classmates. They learn to believe in themselves as well as in their ability to succeed.

The lesson plans, which include activities, questions, and videos, can be obtained after initial training with Galit Zamler.

2. Entrepreneurship program and carrying out projects just like experienced entrepreneurs:

The entrepreneurship program for students in grades four and above is designed to instill entrepreneurial skills in children and to show them, through hands-on experience, the entire process entrepreneurs go through.

The program is flexible and includes over twenty modules from the entrepreneurs' arena. The first module delves into the question of who is an entrepreneur? Other modules detail every step of the entrepreneurial process of identifying needs and problems, thinking of solutions, collecting and analyzing relevant information, making prototypes, and developing actual projects. Additional modules explain how to prepare a business and marketing plan, how to present ideas for projects to an audience, and much more.

The study units are chosen from a wide range of modules in the program by the school administration in consultation with Galit Zamler.
Although the topics taught are professional and of a high standard, they are served to students and teachers in a language that is easily understood.

The course emphasizes enjoyment, experiential learning, empowerment, and values such as tolerance, listening to others, and honesty.

The program combines a guest entrepreneur lecture and encourages celebrating Global Entrepreneurship Week.

Galit Zamler designed the program for an independent implementation within schools; the school administration decides who among the school staff will guide students through the program.

The school teachers will hold a training session (can be online) with the program developer. Galit will deliver the ready to use modules after training to ensure the successful implementation of the curricula.

The school staff then implements the program among its students. When the teachers are about to finish teaching the module, they will schedule another training session for the next module, and so on, until the program is complete.

As mentioned above, the structured lesson plans for the teachers include presentations, videos, activities, articles, and more.

When implementing the full program, young entrepreneurs will go through the same process as an experienced entrepreneur. They will find needs and opportunities, define a target audience, write a business and marketing plan, and set up their own project.

The added value for students:

This program is infinitely valuable for young students.

They take an active part in planning and implementing a project that stems from their ideas.

It's a challenging experience for the kids and sometimes for the teachers too. Students learn how to set and achieve goals. They learn to be persuasive, to do a survey, ask questions and analyze data. They develop self-confidence and belief in their abilities. They become attentive and tolerant of others' needs who may be different. They learn to deliver an engaging, compelling speech as well.

Furthermore, the program helps students learn how to perform financial calculations, be wise consumers, identify opportunities, solve problems, be creative, and work as part of a team.

Lastly, this program will help students develop interpersonal skills, independent and positive thinking, and much more.

Entrepreneurship Education in Distance Learning (online)

Galit Zamler finds that frontal learning in class has many benefits that allow for the development of many skills.

However, with the Coronavirus entering our life, and the need to teach students remotely, the EFK program has been refitted for online and virtual learning as well.

The focus in both frontal and online learning is on cooperation and involvement of the students in the learning process, so a maximized experience will be reflected in new skills and abilities development.

Vickathon - Visual Virtual Hackathons - An internet app that was developed especially to keep and encourage students to improve innovative and creative thinking in times of seclusion and the need to stay at home.

Through Vickathon, students experience developing ideas for a venture as teams, researching and asking questions, getting feedback, develop critical thinking, teamwork, and presentation skills.
Who Can Apply for the Program?

Schools that have teachers with entrepreneurial spirits and who are passionate about entrepreneurship education can apply.

Private companies or government organizations that want to implement the program in their state, and who can spread it in many schools and reach many children.

The Program Outline:

The program is modular and exposes students to the fascinating entrepreneurship world while empowering each of them as individuals.

All subjects are delivered in a fun, experiential way and in language that students can understand.

The program includes a variety of topics such as:

Different types of ventures, vision, business plan, data collection and analysis, program marketing, innovation, creativity, setting up a company, intellectual property, brainstorming, budget, negotiation, product life-cycle, smart consumerism, teamwork, concepts from the business world, humor and optimism, making challenging opportunities work, public speaking, online marketing, event production, PR versus advertising, business intelligence, the art of persuasion, and social entrepreneurship.

Read also: recommendations, thanks, and opinions on the program.
The Program Developer:

The entrepreneurial education program was developed in Israel as an educational project by Galit Zamler, who is a business and social entrepreneur, a lecturer on entrepreneurship, and a consultant on entrepreneurship education in schools. Galit holds an M.B.A in Business Administration and a B.A in Social Sciences and Business Administration.

Contact Galit Zamler

If you agree that entrepreneurship studies are essential to the success of students in real life - contact Galit Zamler.
Schools Map

Schools From All Over Israel Have Taught the Program:
What Prevents Schools from Entrepreneurship Education?

As someone who encourages entrepreneurship education from an early age in schools, and understands its high impact on the future of each and everyone, Galit Zamler is curious to know why there are schools that do not expose students to entrepreneurship.

As of now, in light of conversations with school directors, teachers and parents, Galit found nine reasons:

1. Lack of Awareness
Directors and teachers understand that students need to be prepared for life, but are not aware that through entrepreneurial studies that combine imparting knowledge, empowerment, experience, and mentoring, they can meet this need, so learning is also exciting and meaningful.

2. Lack of Knowledge
Sometimes, there is a willingness to teach students entrepreneurship classes, and even the school assigns it a weekly hour in the curriculum, but there are no training and guidance for teachers. In this situation, each teacher has to reinvent the wheel to the best of his/her understanding, and the teachers do not always know what to teach and how. When the study materials are well-prepared and well-written for the teachers, they undergo a short and focused tutorial, which allows them to enter the classroom and teach entrepreneurship with confidence.

3. Concern About the Subject
To teach entrepreneurship, teachers should be willing to get out of their comfort zone, allow students to be creative, imagine, and come up with ideas on subjects they are not always experts in. This exposes the teacher to his students as not knowing everything. There are teachers who fear this situation, although there is no reason to worry. We are not supposed to understand every topic that interests the students, but we are able to help them evolve in directions that interest them.

4. Fear of Technology
Israel is considered one of the most entrepreneurial countries in the world, mainly due to its innovative technological developments, and non-technological teachers are concerned with the need for technical knowledge that they do not have. In fact, entrepreneurship can be in many areas and is not just high-tech. Entrepreneurship can be social, organizational, scientific, environmental, political, etc. Any teacher can take the subject of entrepreneurship to a discipline close to his/her heart. And in general, the idea with entrepreneurship education is to develop a wide range of skills that will help students succeed in any field they choose.

5. A Disappointing Experience
Directors and teachers who have had a disappointing experience in implementing entrepreneurship studies at the school are reluctant to do so again. But today there is a wide range of opportunities to teach entrepreneurship, and every school can find the right program for it. The Entrepreneurship for Kids Program is one of them.

6. Lack of Budget
While entrepreneurship studies are considered to be a relevant and up-to-date topic, it is not necessarily one that involves high costs. Especially if the teachers of the school are the ones who teach the students, and not external tutors. Also, reaching the students' parents and asking for their support as guest entrepreneurs and as experts in their field, can enrich student learning and contribute to parents' relationships with the school.

7. A Hesitation From a Subject That is Perceived as Immoral
There are schools that are reluctant to find themselves encouraging projects where the entire purpose is doing business, while they see their role as an educational-value institution. Well, as mentioned earlier, entrepreneurship is first and foremost a process of imparting skills, and school staff decide what to focus on. So, it can also be social and ethical initiatives that contribute to society and the environment without financial gain.

8. Lack of Time
A reason that is repeated in many schools is the lack of time because the school should be able to teach the curriculum set by the Ministry of Education. The priorities are up to school management considerations. School directors who want and understand the importance of preparing students for the future know how to find the time.

9. The School Teaches Using the PBL Method
One of the elements of the entrepreneurial process that students go through is the realization of an idea for an initiative/project. The PBL method, project-based learning, also incorporates a project. There are other common factors, but the emphasis of entrepreneurship education, as mentioned here several times, is mainly on the skills that students acquire in the process. The initiative and project are part of the experience, but they are not the main issue.

top