The Entrepreneur Dares and Overcomes Fear of Failure

By Galit Zamler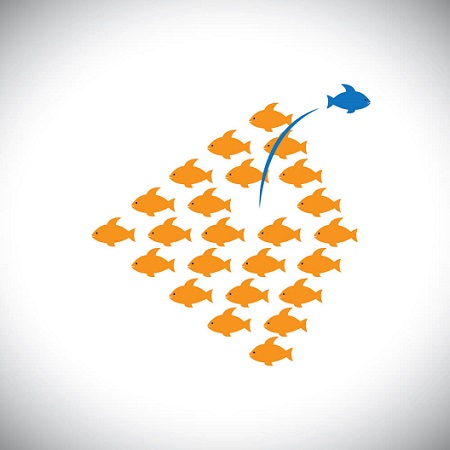 One of the characteristics of the entrepreneur is the courage to dare and not be afraid of failure.

The desire to succeed and yet the readiness to cope with challenges is a basis for the entrepreneur on his path to success.

In his first nomination speech, US President Franklin Roosevelt said: "The only thing which we have to fear is fear itself."

Dare and Don't Be Afraid of Failure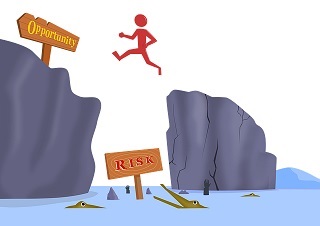 Being an entrepreneur means fulfilling your dream and not being afraid of failure. After all, if we listen to fear, we will not try, we will not dare, and then we will not succeed.

In this matter, it is is worth following Elon Musk's quote: "If things aren't failing, you're not innovating enough."

The entrepreneur:

The entrepreneur has the courage and is proactive. The entrepreneur doesn't listen to fear, because he knows that fear is paralyzing, and you can always find reasons for why not to initiate and do nothing.

The entrepreneur examines the fears and checks: Are these real reasons or excuses?

Fearless of failure and the courage to dare are particularly important after the entrepreneur begins to tell his surroundings about the venture.

Perhaps the entrepreneur will find those who will support him, but there will almost always be those who will explain and give an infinite number of reasons as to why this project has no chance to succeed. Only entrepreneurs who are willing to take chances, to dare and not to fear of failure will be able to neutralize the noise around them.

One of the cultural characteristics of Israelis that makes Israel an entrepreneurial country is the attitude of entrepreneurs and their environment to failures. Israelis do not see the breakdown as a problem. After a crash, they immediately think about the next project, and even if they fail several times, eventually, they succeed, and that is what contributes to Israel's being one of the world's leading start-up nations.

Sometimes we see successful people, and we think that everything they put their hands on succeeds, but those people also experienced failures.

The successes that we hear about stem from the courage to dare and not be afraid of failure.

Guy Provisor, an Israeli entrepreneur, who was the owner of the food chain "Eden Teva Market," touched well on this point, when he said in an interview:

"An entrepreneur must go with his faith, with his instinct, and have to worry as soon as everyone agrees with him. Entrepreneurship is to create something new in a place that it was not. If everyone thinks you are doing the right thing, you are not inventing anything new. That's why you shouldn't imitate someone else. If you have the feeling, faith, and vision that this is what you want to do, you must do it. No matter how many times you fail on the way, go for it until the end. People who are waiting to be entrepreneurs are not really entrepreneurs. Entrepreneurs jump to the water."

Example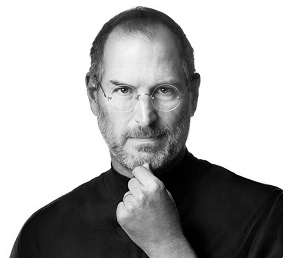 Most people recognize Steve Jobs' achievement with the Apple Company, and before that, the success of Next Company, but people who know the long process that Jobs had undergone as an entrepreneur know that he also experienced some failures. The first model of Apple computer, called Apple I, sold very few units, and although later the Apple II was a commercial success, the devices that came after, Lisa and Apple III, failed commercially. However, those failures did not discourage Jobs. They did just the opposite; they made him improve in terms of technology and consumer understanding.

This video shows people who are known for their success, but it was hard to predict this at first:




Another example

Shaul Shani, who was behind the acquisition of the Brazilian telecommunications company GVT, once said: "I was alone for many years when everyone thought it was a crazy idea. Everyone said that it would fail, and I have to admit that there were nights that I was beginning to doubt, too."

Later it turned out that GVT has become one of the companies with the highest growth rates of those operating in emerging markets, and was sold at a value of $ 4.2 billion.

From Entrepreneurship for Kids Program

The third subject of the Entrepreneurship for Kids Program is about learning from the experience of others. In this module, the students learn about entrepreneurs who succeeded and those who failed and how lessons can be learned.
This subject emphasizes the ability to overcome failure and move on, whether by making improvements or by moving to the next venture, but never despair.


Being able to admit failure is an essential part of the path to success. Here are some examples of technological ventures:


Eran Geffen was the founder and CEO of the FanGager company, from New York, which developed a technology that allows brands to manage their Facebook and Twitter fans, told the Israeli Calcalist website about the failures on the road to success.

His story shows that the road to success is paved with failures. And only dealing with them and being fearless will lead the entrepreneur to success.


Also, a huge company like Google had to close some ventures, they worked hard for. In November 2011, Google announced the cancellation of seven of its various projects, including the venture of Renewable Energy Cheaper Coal and Google Wave.

The Google Israel CEO was asked in an interview:

"Google has had some failures. How do you deal with severe reactions from all over?"



His answer was:

"If Google were successful in everything they do, it would mean that the company is not taking any risks and not innovating anything."



The same applies to Jeff Bezos, the founder of Amazon, who invested in various projects. Despite Amazon's great success today, some of these projects failed, even though a lot of money was invested in these projects.

On failures alongside successes, Jeff Bezos said:

"Failure and innovation are inseparable, and if you are truly a person of innovation, you must allow yourself to try things, and be prepared to fail."
Tolerance for Failures

Success is the goal of every entrepreneur, but alongside the chances of success, there is tolerance for failure.

The Entrepreneur:

Tolerance for failure, especially from the entrepreneur's immediate surroundings, will encourage him/her to keep trying and not give up.

In the 'Start-up nation' book by Dan Senor and Saul Singer, the authors point out that one reason that Israel is a Start-up Nation is the tolerance for failure:

"Despite the fact that everyone knows that even in Israel, the chances of success of start-up companies are low, it is okay to try and fail. Success is the preferred option, but failure does not stain, it is an important experience in one's resume."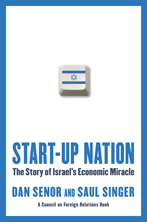 Under the invention term in Wikipedia in Hebrew, it is written: "One of the striking features of an organization that deals with an invention is the right to fail [and others say, the duty to fail].

Moshe Peled, who was the CEO of Rafael in the eighties, said: 'If everything succeeded, it means that you didn't dare. I would expect that 50% of our tries will end in failures.'

Dr. Kobi Vertman attributed the organization's success to the management approach that allowed people to fail and did not execute them. This approach encouraged people to initiate."

An example from a tireless entrepreneur:

Stef Wertheimer is an entrepreneur who established a grand company named Iscar, talks In his book The Habit of Labor about tolerance and dealing with failures: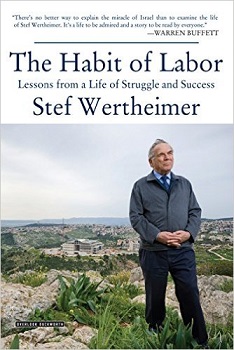 "We saw how things were done. We tried too. We've failed many times. We had countless problems in the production, in supply... We had problems on a daily basis. The troubles were essential to our development process. We did not panic, but we didn't disparage them either."

Stef wrote: "As I said, I have failures alongside successes, and I think that the failures are as important as successes."

Preparing for Hard Work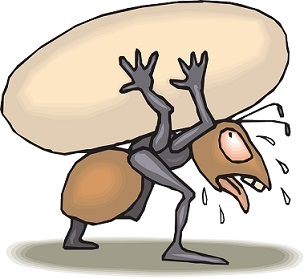 The readiness and willingness to accept hard work, without discounts and shortcuts, is a recipe for long-term success.

Eli Horowitz, R.I.P, who led the Teva Company for many years, said once in an interview: "Indeed, I have succeeded, but everything was always with hard work, without brilliancies, step by step with a lot of sweat."

It is important for the entrepreneur not to be afraid of hard work. Sometimes we think that we can succeed easily without a lot of effort in a particular field, but in practice, things usually go differently. Problems and difficulties that we did not think of before arise.

The readiness to cope with difficulties even if it involves hard work will help us succeed
Learning from Failures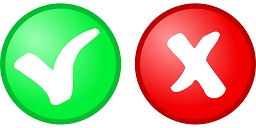 Learning from failures and the ability to look forward, make changes, and improve - are skills that are required for the entrepreneur's success.

How the failure is part of the success process can be learned from an article published on the Calcalist website about the mistakes that led up to the successes:

Google's and Amazon's cash cows, the electric light and Beethoven's compositions are not made by bursts of brilliance, but in the process of exhausting polishing of failed ideas and mediocre products. They became successful, thanks to the failures.

An example from the entrepreneurs of Light and Strong:

The Light and Strong entrepreneurs talked once about their beginning:

"The idea was created from scratch, and basically there, in this project, we start it all: fundraising, business plans, and management program at a detailed level."

After a year, the project was buried due to financial issues, but they chose to learn from it instead of despairing. "It was our first experience in the field in which we are engaged today. The failure of the project has caused us to look ahead and start planning the next thing."

Self-esteem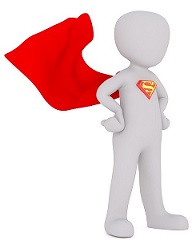 For a person to gain confidence and dare, in any field and not just in entrepreneurship, he/she has to believe in himself and in his/her abilities. Only a person who believes in himself will try and deal with hardships and overcome them.

Self-esteem is the feeling of being capable. We can instill the sense of capability in children, by believing in them and in their abilities and by expressing that to them.

The self-esteem is built slowly, through gaining small successes on one hand and meeting challenges and dealing with mistakes and failures on the other hand. The ability to deal with both of those situations builds self-esteem and a sense of capability.

An entrepreneur with high confidence will make the calculations to check the chances of success against failure and will make an informed decision. As soon as he/she decides that he/she should progress with the project, he/she actually chooses to try and fulfill their dream instead of staying where he/she would have thought about what could have happened if attempting to accomplish it.

People with self-esteem will also forgive themselves for mistakes and carry on, and that is also one of entrepreneurship's skills.
Entrepreneur skills & entrepreneurship education
top